Crazy start to the 4th Quarter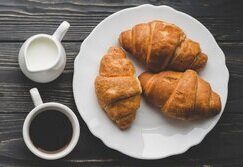 Saturday's at 830am EST on Facebook Live
Dear Diary . . .
Yesterday I started a new "web" series on Facebook called "Coffee with Cousin Kevin". I may also broadcast on LinkedIn Live soon too. About five minutes into my 15 minute web series, my lights to my right fell over. On a live broadcast! ERRRRR!
And later in the day, I walked into the Gulf of Mexico with my phone in my pocket! DOUBLE ERRRR!
So I now am re-living what it was like to communicate only via phone calls and email. Like the dark ages of pre 2008! However did we survive when we actually had to speak with each other?!?!
I am looking forward to doing the weekly 15 minute live broadcast as I miss doing my weekly radio show. And I dusted off the "Cousin Kevin who is keeping an eye on your Uncle Sam who just happens to be keeping an eye on your wallet" persona! It felt good, as he has been sitting dormant for about six years now.
And there is so much to talk about!
And IMHO, I think the show is starting at a great time in history. The first week of October has shown that volatility is back in the stock markets. Tomorrow will be a big day for the markets as the S&P 500 breached its 50 day moving average earlier in the week and just creeped above it on Friday. Monday will need to continue the momentum or (from a technical perspective) the markets could see a swift move downward for not being able to find the support it needs to stay about the 50 day average (nerd speak).
Last week, we told all of our clients in Plan Confidence (using our semi-tactical models) to move their stock allocations to cash due to the technical indicators. We will see if that was the right call very soon. And later this week President Trump is supposed to start trade talks with China again.
However, I am not sure how motivated China would be to do anything but stall. Our economy is starting to slow and the President is being blamed for the tariffs and uncertainty caused by them. Also, the House has started impeachment hearings against the President. Why would China want to make an agreement under those circumstances? Plus we are about 13 months away from an election anyway, so I think "delay" will be their response and I am not sure if that is priced into the markets right now.
But then again, I could be wrong. So I will stay vigilant.
And I will touch base with you again soon diary.
After I do another Coffee with Cousin Kevin or two!
Stay awesome diary!
-ktc